Welcome to the April 2014 Edition of Cyber News, an ad free, spam free online magazine emanating from Stanley's Studio in Phoenix, Arizona. In Cyber News we'll try to pass along some useful tips and information about your computer, the Internet, computer products, digital photography, other related topics, and some stuff that's not related at all!
The most dangerous virus in computer history is set to release on April 15th! Investigators are doing their best to corral the suspects who authored this virus before it spreads like wildfire. Click here for full details on how you can avoid this virus!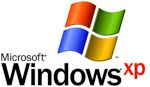 The last reminder: After the longest cycle of operating systems, Windows XP is almost history. April 8th is the date when Microsoft will no longer support XP. This doesn't mean that your machine will stop working, it just means that after that date you will no longer receive critical updates each month and of course that means your computer will be vulnerable to security issues. So the bottom line is you can continue after that date and take your chances or belly up to the bar and purchase a new machine. The good news is prices have come way down. If you purchase a new computer off the shelf it will have Windows 8, but if you are demanding Windows 7 you can order one from Dell or HP online. Your new desktop computer will include a keyboard and mouse. New monitor is optional.
Before you decide on a desktop you might consider other choices this time around. If you're one of those who mainly surfs the web and checks your email everyday, you may decide that a desktop is overkill. There are other options like a laptop or tablet. USA Today have the details.
Microsoft may have ended Windows XP, but their new CEO just announced "Office for the iPad." The trend today seems to be that companies are offering their software on line as a subscription service. Adobe announced this last year with graphic products like Photoshop. Instead of making a one time purchase for the product you now pay a monthly or yearly subscription which didn't go over well with Adobe customers. Here's more about "Office for iPad" from PC World.

Speaking of Microsoft's Office, which is the most recognized Office suite, the purchase price is rather steep. The good news is there is an alternate FREE office suite that includes a word processor, a spreadsheet and presentation program. It's called "Open Office" and is compatible with all your present documents. You can download and install it here. Just click on the first green arrow.
Here's a little quiz to see how smart you are in the subject of science. Only 7% of the adult population gets all 13 questions correct. See how you stack up!
Browser toolbars are a pain in the "you know what." You would think that in 2014, we'd have put all the web shenanigans of the 1990s behind us, but you'd be wrong—at least for Windows users. Download a desktop app like AVG, Skype, or even CCleaner and these programs will try to sneak toolbars onto your system or change your default home page. I have worked on customer's computers who have had multiple toolbars and when asked why, they are clueless on how they got them. Get rid of these monsters and here's how to do it.
Laptop keyboard not working? You're working on your laptop, and all of a sudden, the "I" key stops responding, or a whole section of your keyboard stops responding to keystrokes. Or, worse yet, the keyboard cuts out entirely. While this can be a hassle, particularly when you have work due, there are a few things you can try yourself to get back to the job at hand. Fixit tips from PC Magazine.

How to delete your Facebook search history. Each time you look for a friend, business, or personality on Facebook, it gets saved to your search history. Supposedly, this makes it easier for you to find what you were looking for later without much work. Unfortunately, the search history might be cluttered with queries that don't require quick access -- like someone you've already become friends with, a brand you're already following. If you want to limit some of the information Facebook is keeping about you, or just tidy up the list, it's just a few clicks away. Here's how to do this from CNET.
Technology, in all forms, is advancing faster than a speeding bullet! Pocket camera sales are at an all time low because of smart phone cameras. Computer sales are down because of tablets. Where are we going from here? As much as we love our cell phones are they fading too? What's going to take their place, are wearables next? Some insights from CNN. I also talk about technology in my latest Blog post.
Imagine your house with absolutely no wires. This technology is right around the corner, and it's called Wireless Electricity or WiTricity. No electrical outlets anywhere! Move a lamp anywhere and it will light. No there will be no electricity in the air, it will be done with harmless magnetic fields. Watch a fascinating video and read about this technology from CNN.
Where else are we going in technology? Let's take a look at the coolest things coming up in 2014.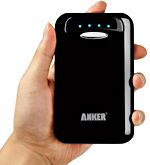 I recently ordered a product from Amazon and am so impressed that I will pass it along to you. It's a gadget for everyone who uses products that need charging. iPads, iPhones, Android phones, bluetooth devices, almost anything that needs charging using a USB cord. The product is the Anker portable charger. It can charge two devices at once and will charge an iPhone 7 times without being recharged itself. I use it mostly when we are camping to keep my Galaxy S4 charged because it's the camera I use in the wilderness. I first purchased another brand at a local store for $49 but it didn't have the monster capacity of the Anker, so it was returned and ordered this one for the same price! Check it out.
You have probably heard the term "3D Printing," and wondered what this is all about. The term has been around for a while but few people understand it. Quite simply it's the ability to print anything in any material in three dimension. Of course this won't happen with your common inkjet printer, but with a much more complicated printer. How about printing a human body part? Yes, this is going to happen. Take a tour of this technology here.
Want to stop those nasty telemarketer calls on your home phone or cell phone? We all hate those calls as they are a pest and waste our time. The good news is you can stop those calls by registering your number or numbers with with the National "Do Not Call" registry. For a full explanation of the do's and don'ts check out this article from Kim Komando.
Some of you have watched different "(Country's) Got Talent." When I watched this 9 year old girl on "Holland's Got Talent" my mouth dropped to the floor and yours will too! Watch.
And this one from "America's Got Talent. This guy will truly amaze you as he did the judges. It was his girlfriend's idea to put him on the show, and how it ends will certainly pull your heart strings! Watch!

Photo Tip of the Month: What is HDR? HDR stands for "High Dynamic Range," and over the past couple of years it has become very popular among certain photographers. With a DSLR it requires taking several identical shots with different exposure settings, then combining them in special software. Some photo editors will even get a good HDR effect with just one photo. Most smart phones have an HDR setting and you might be interested in trying this. More from Corel, the makers of Paint Shop Pro.
Check out my personal Photo Site. You'll see over 1,700 pictures in 41 galleries taken from around the world. New photos were added last month to several galleries and you might want to check out my pictures from the romantic city of Venice, Italy.
If you would like to be notified each month when a new edition of Cyber News is posted, you can use the "Subscribe to our Mailing List" below. Your email address will be shared with no one!

Remember you can always read previous editions of Cyber News by clicking on the links at the bottom of this page. You can also search previous editions of Cyber News by typing in a key word or words into the search box.
"Live with Passion, in a Constant State of Joy, and with an Attitude of Gratitude!"

If you think a friend or family member would enjoy Cyber News, don't hesitate to let them know about it. An easy way to do this is to right click on the web address in the address window of your browser and choose copy. Open your email program and a new email. Address it, and in the body of the message right click and choose paste. That creates a link and when your friend receives the email he or she simply clicks on the link and it will take them directly to Cyber News. Of course you can do that with any web site.
Secrets to Safe Computing : Read each point below and follow the advice as outlined. Just a few minutes of work each month will go a long way in keeping your computer running smoothly!
Never open an email attachment unless you know it's safe.
Make sure System Restore and Firewall are active.
Follow guidelines in "Secrets to Safe Computing."
Don't open Email from strangers.
The contents of Cyber News may be copied, reproduced, or freely distributed for all nonprofit purposes without the consent of the author as long as the author's name and contact information are included. Cyber News is a free service of Stanley Computing and is published each month, originating from Stanley's Studio in Phoenix, Arizona.
Disclaimer: The information presented in Cyber News is researched and is believed to be accurate. We cannot guarantee that all the information will work on your particular combination of hardware, software and user skills. All information herein is offered as-is and without warranty of any kind. Neither Stanley Computing nor its contributors are responsible for any loss, injury, or damage, direct or consequential, resulting from your choosing to use any information presented on this web site. Stanley Computing has not been compensated in any way for any product endorsement.