Welcome to the August 2014 Edition of Cyber News, an ad free, spam free online magazine emanating from Stanley's Studio in Phoenix, Arizona. In Cyber News we'll try to pass along some useful tips and information about your computer, the Internet, computer products, digital photography, other related topics, and some stuff that's not related at all!

The smart phone competition continues and it seems the big two are Apple's iPhone 5S and the Samsung Galaxy S5. Both phones have their good points, but one big advantage of the iPhone is their apps. All the apps that they offer have to go through stringent steps to be approved, thus there is a matter of trust when you download a new program. On the other hand Android has troubles in that area, so beware! There's almost a million fake apps targeting your phone. Fake apps dressed up to look like official ones but actually designed to steal user data are increasingly targeting Android phone users. The story from PC World.

You can distinguish your cell phone as being your very own. How? Have your phone case custom made even to your specifications at a low price. It's from Vista Print the company I use to print my business cards.

If you own an iPhone here are 20 tips you'll wish you knew all along! See the tips from CNET.

Are you receiving annoying robot telephone calls? Here's a tip to stop them dead in their tracks. When the recording starts simply press 9 and usually you'll get a response that you have been taken off their list.

I continue to wonder the future direction of Microsoft, especially the Window's Operating System. We thought Vista and Millennium were bad but customers were in shock over the release of Windows 8. The desktop and the Metro system just don't mesh together and has been nothing but confusing for users. My six month old Dell with Windows 8.1 crashed recently. It took two days to reformat the hard drive, install Windows 7, yes I said Windows 7, and re-install all documents, music, and thousands of photos. Not fun. So there are two points here. Will Windows 9 in 2015 be any better?
And the second point is, as I've mentioned many times here in Cyber News, to back up your files. You can purchase a portable external hard drive for under $60 that will keep you safe in case of a computer failure. I'm so paranoid, that all my files are backed up on two external drives! When we leave town I take one of the drives and my laptop along in case of a house fire or burglary. And, no I don't believe in storing your "stuff" in the cloud. I've heard too many horror stories concerning people trying to restore files from the cloud. It's a fact that some of the major cloud storage companies have had problems.
The second update for Windows 8.1 is rumored to come down the pike August 12th. That's the second Tuesday of the month when Microsoft always sends out patches and bug fixes. I don't expect anything special with this update. If you're one who leaves your desktop computer on 24/7 be sure you turn it off at least once a week so updates can take effect. Never leave a laptop on around the clock.
The future of urban transit? Say you step off a train in a new city and need to get to your hotel, about a mile away. Most taxi drivers donít want to take people such a short distance. But with your luggage, itís too far to walk. Someday, there may be a third option: Urban transit systems built around small electric vehicles, or pods, that drive themselves. The story from CNN.

You've undoubtedly heard about Google Glass. You wear a special pair of glasses that let you interact with the Internet and take photos and videos. The drawback is the price tag of $1,500. Well boys and girls here's the latest; the smart shoe, a wearable computer that anyone can afford. Your shoes will bluetooth to your iPhone, Android, or Windows phone. If you don't like the jazzy look of these shoes you can purchase just the insoles and slide them into your own pair. Check this out!
Turned off by videos automatically starting in Facebook? I don't like it at all and here's how to stop it from happening. While on FB at the top of the page, click the last icon on the right, it's a dark down arrow. In the next window choose "Settings." On the left bottom click on "Videos," then click the "On" button so it shows "Off." Now go to the top of the page and click "Home" and you're back to less stress! This tip is for laptop and desktop users.
This is not only happening in Facebook but in your browser also, and it's driving some people crazy! We were having dinner recently when we heard voices. For a moment we were spooked until we realized they were coming from my wife's computer. She had turned her monitor off but left her browser open and the mysterious voices were coming from a video that started on its own! To disable these videos from starting without your permission depends on the browser that you're using, be it Microsoft's Internet Explorer, Chrome, or Firefox. I've used Firefox for years and I used the second option which is to install the "Flashblock" add-on.
If you're using MS IE the fix is very easy. Here are the directions.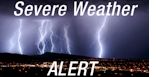 July through September are months we are vulnerable to severe weather. As a retired Jet Pilot I have great respect for thunderstorms as they can be extremely dangerous at any altitude. If you hear thunder, beware as you may be in a high danger zone. Here are some guidelines provided by the National Park Service. It talks about the Grand Canyon area, but the advice and information is appropriate for any area. Learn the formula for ascertaining how far the lightening is from your location.
Environmental tip: Don't forget to change your furnace filters regularly, especially if you live in an area like Phoenix where it's very hot in the summer and your air conditioner runs often! Air conditioner experts tell me that it's not necessary to purchase expensive filters. Purchase the inexpensive ones and save money. Another tip that I'll pass along is something that I just tried this season and it works great. Place an air freshener on your cold air return where the filters are located and your home will always smell fresh!
If it hasn't happened to you yet, it may in the future, and that's the failure of a camera card. It either abruptly stops working, or perhaps you formatted the card while pictures you still wanted were still on the card. Not to fear, as most of the time those photos can be recovered with the proper software, and the good news is that one of the most popular programs is free! How to accomplish this is outlined here.
Everyone enjoys someone who is very good at magic. Magic is intriguing and makes your mind wonder "How does he do that?" Meet Mat Franco who stretches your imagination on his appearance this year on "America's Got Talent."
Photographer uses iPhone to blend TV & Film characters with real life. With the help of his iPhone, a French photographer is able to blend the real world by superimposing characters into his surroundings. Here are some of the best photographs from his project!

Photo Tip of the Month: This isn't really a tip, but just an appreciation for wonderful photos. There are certain places in this world that are very conducive for taking great pictures. I've had the privilege of seeing a some of these special places and it's quite thrilling. Take a look at these locations, all in America, and you may want to add some of them to your photo bucket list! I would love to visit number three, but I'm not thrilled about the ladder in number eleven.
Check out my personal Photo Site. You'll see hundreds of pictures taken from around the world in dozens of galleries. You might be interested in viewing lots of great pictures in my "Outdoor Shots Gallery."
If you would like to be notified each month when a new edition of Cyber News is posted, you can use the "Subscribe to our Mailing List" below. Your email address will be shared with absolutely no one!

Remember you can always read previous editions of Cyber News by clicking on the links at the bottom of this page. You can also search previous editions of Cyber News by typing in a key word or words into the search box.
See you next month and remember to "Live with Passion, in a Constant State of Joy, and with an Attitude of Gratitude!"

If you think a friend or family member would enjoy Cyber News, don't hesitate to let them know about it. An easy way to do this is to right click on the web address in the address window of your browser and choose copy. Open your email program and a new email. Address it, and in the body of the message right click and choose paste. That creates a link and when your friend receives the email he or she simply clicks on the link and it will take them directly to Cyber News. Of course you can do that with any web site.
Secrets to Safe Computing : Read each point below and follow the advice as outlined. Just a few minutes of work each month will go a long way in keeping your computer running smoothly!
Never open an email attachment unless you know it's safe.
Make sure System Restore and Firewall are active.
Follow guidelines in "Secrets to Safe Computing."
Don't open Email from strangers.
The contents of Cyber News may be copied, reproduced, or freely distributed for all nonprofit purposes without the consent of the author as long as the author's name and contact information are included. Cyber News is a free service of Stanley Computing and is published each month, originating from Stanley's Studio in Phoenix, Arizona.
Disclaimer: The information presented in Cyber News is researched and is believed to be accurate. We cannot guarantee that all the information will work on your particular combination of hardware, software and user skills. All information herein is offered as-is and without warranty of any kind. Neither Stanley Computing nor its contributors are responsible for any loss, injury, or damage, direct or consequential, resulting from your choosing to use any information presented on this web site. Stanley Computing has not been compensated in any way for any product endorsement.