Welcome to the December 2013 Edition of Cyber News, an ad free, spam free online magazine emanating from Stanley's Studio in Phoenix, Arizona. In Cyber News we'll try to pass along some useful tips and information about your computer, the Internet, computer products, digital photography, other related topics, and some stuff that's not related at all.

Can't believe it's the end of the year already! Of course I think the older you get the faster time flies by. For me it was a good year and hope it was for you too. A lot of people think the number 13 is bad luck, so for the things that weren't good this year I'd say 2014 sounds pretty good! One thing that was not good was all the fighting and bickering in Congress. Regardless of one's political affiliation, everyone is sick of it! I hope they will shape up their act in the new year, if not we'll shape it up for them in the November election.

This is the month that Christians celebrate Christmas. It's a special time to celebrate the birth of Jesus and a special time to celebrate his love and the love of family and friends. May this holiday season be special for you no matter what your faith!

Don't regret getting older, it's a privilege denied to many! Live your life and forget about your age.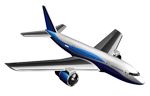 As major airlines and the Federal Aviation Administration relax their rules on using electronic devices during takeoff and landing, one important question lingers: What will become of Airplane mode? Airplane mode is more than just a necessity at 30,000 feet -- it's become a tool for severing ourselves from the demands of constant connectiveness. And with some enhancements, Airplane mode could help us all put some much needed boundaries between our online and offline lives, our work and personal time. The story from CNN .
I sure wouldn't mind if people sitting around me were reading their kindle or quietly playing a game on their phone or tablet, but if several people were chatting on their phones that might not be the peace and quite that I look for on a flight. Here's an article that agrees with this.
Remember, a fast way to find something in a previous edition of Cyber News is to use the keyword search feature at the bottom of this page. You can also read an entire previous edition posted in the last year, also at the bottom of this page.
Can you refrain from texting while driving? Or how about in church, during a meal at home or in a restaurant? It's a fact that more people today are killed, or severely injured, by driving while intexticated than while intoxicated! 41 States have "No texting while driving" laws but that doesn't seem to stop most people. No text is worth a funeral! Are you one of those souls that your cell phone is chained to your hand 24/7? If so, it is highly suggested by psychologists that you spend more time in the real world than in the cyber world. When you spend more time on your phone than conversing with friends, you're telling them that whoever you're texting is more important than who you're with. Technology is wonderful, but we must not become a society of zombies!
Computer Tip: Occasionally a certain application you're using will freeze. The quick fix is to right click on the taskbar and choose "Start Task Manager." By clicking the "Applications" tab you will find a list of all currently running programs. In the "Status" column you'll see the guilty culprit as it will say "Not Responding." Simply highlight it and click on the "End Task" button. That will close the app that stopped working and you're back in business.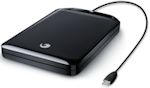 Remember if you have valued data on your computer, you risk losing it all if your hard drive fails. Don't be sorry. Back up your data files (music, documents, photos, etc) to an external hard drive or flash drive. Should you back up to the cloud? My answer is no. With an external hard drive you have total control and can have access to your files immediately. Backing up to the cloud is a guessing game. Where are the servers located? What kind of encryption are they using? How trusted are the employees? Are you sure that you can retrieve your files if needed? What if the company goes broke?
I recently had a customer whose computer crashed and called me to install a new Windows 8 machine. The first question I asked was "Is your stuff backed up" and the answer was yes. Setting up and configuring everything went smoothly until I was informed that all their files were backed up to Carbonite. You've probably heard of them as they do a lot of TV advertising. I went to their website but it wasn't clear how to retrieve their files, so I called them on the phone. I was informed to download a program which would download their files. After accomplishing this the process started, informing us it would take 6 hours, but shortly it stopped and crashed the new computer. After cleaning things up I tried again only to have it fail again. At this point I informed the customer that they would have to take the issue to Carbonite, and that's not the way I wanted to leave the house! Case in point: Backing up data to a supposedly trustworthy company did not work. Their fee is $60 a year and for that amount you can purchase a 500 gigabyte external hard drive and have your back up data sitting right next to you!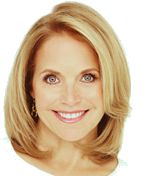 Yahoo recently confirmed that top broadcaster Katie Couric is leaving ABC News to join the Silicon Valley tech company as its global anchor. "Katie's depth of experience, her intellectual curiosity, and her charisma make her the perfect choice to anchor Yahoo News and the whole Yahoo Network said Marissa Mayer, Yahoo's CEO. The story from USA Today.
Last month we mourned again on the 50th anniversary of the assassination of JFK. It was one of the most tragic events in America's history. Television news in 1963 was in its infancy but if that event would have happened today, think how the news would have been disseminated through social media! Another story from USA Today.
Will the future bring us a society without books? Well, this may be the start. San Antonio's BiblioTech, believed to be the first public bookless library in the US, offers computers, Internet access, e-readers, and technology classes. The story from CNET.
It's nice to know what the weather is doing without waiting for the news, especially during dangerous conditions. A great way to know exactly what that thunderstorm or snow storm is doing is with live radar. Find out the depth of the storm and which way it's moving. You can do that with your computer and on your phone's browser. Click here to see what's going on right now. Click on your area for a more detailed view and even put the map in motion by clicking on the "Play Animation" button.
I'm sure you have witnessed a child's temper tantrum at Wal-Mart, the grocery store or many other places. You stand there witnessing this ugly scene and wonder why parents have lost control of their children. But what if the tables were turned? What do you suppose would be the reaction of the kids watching this!

Photo Tip of the Month: Black and white photos can be very pleasing. Try your hand at this the next time you take a picture. You can choose to set your camera and some phones for this setting, but it's probably better to take your photo in color then change it in your photo editor or in a phone app. There are endless ways to convert from color to B&W including third party filters such as those from Topaz Labs. Experiment and have fun with black and white photography!
Check out my personal Photo Site. You'll see over 1,700 pictures in 41 galleries taken from around the world. New photos were added last month to several galleries and you might enjoy viewing the photos this month in the "Odds n Ends" Gallery.
If you would like to be notified each month when a new edition of Cyber News is posted, you can use the "Subscribe to our Mailing List" below. Your email address will be shared with no one!

Remember you can always read previous editions of Cyber News by clicking on the links at the bottom of this page. You can also search previous editions of Cyber News by typing in a key word or words into the search box.
"Live with Passion, in a Constant State of Joy, and with an Attitude of Gratitude!"

If you think a friend or family member would enjoy Cyber News, don't hesitate to let them know about it. An easy way to do this is to right click on the web address in the address window of your browser and choose copy. Open your email program and a new email. Address it, and in the body of the message right click and choose paste. That creates a link and when your friend receives the email he or she simply clicks on the link and it will take them directly to Cyber News. Of course you can do that with any web site.
Secrets to Safe Computing : Read each point below and follow the advice as outlined. Just a few minutes of work each month will go a long way in keeping your computer running smoothly!
Never open an email attachment unless you know it's safe.
Make sure System Restore and Firewall are active.
Follow guidelines in "Secrets to Safe Computing."
Don't open Email from strangers.
The contents of Cyber News may be copied, reproduced, or freely distributed for all nonprofit purposes without the consent of the author as long as the author's name and contact information are included. Cyber News is a free service of Stanley Computing and is published each month, originating from Stanley's Studio in Phoenix, Arizona.
Disclaimer: The information presented in Cyber News is researched and is believed to be accurate. We cannot guarantee that all the information will work on your particular combination of hardware, software and user skills. All information herein is offered as-is and without warranty of any kind. Neither Stanley Computing nor its contributors are responsible for any loss, injury, or damage, direct or consequential, resulting from your choosing to use any information presented on this web site. Stanley Computing has not been compensated in any way for any product endorsement.