Welcome to the January 2014 Edition of Cyber News, an ad free, spam free online magazine emanating from Stanley's Studio in Phoenix, Arizona. In Cyber News we'll try to pass along some useful tips and information about your computer, the Internet, computer products, digital photography, other related topics, and some stuff that's not related at all.

Well, 2013 is history and it's time to start thinking about collecting receipts and getting things in order for your income tax return. Of course it's a tendency for most of us to put this off till the last minute. You have to wonder what Warren Buffett's return looks like. I find it incomprehensible that Mr. Buffett made 37 million dollars a day last year. Yes, I said a day! The legendary billionaire and philanthropist finished 2013 with a net worth of $59.1 billion, up from $46.4 billion at the beginning of the year. Yes, the rich get richer! Get the low down from Market Watch.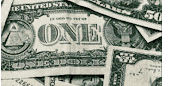 Of course money doesn't create happiness. Most of us would love to win the lottery, but would we really? It's a fact that most lotto winners lost it all and are very unhappy people. Winning the lottery would create so much stress into our lives that it would be almost unbearable especially in those states that require your name to be released. Let me put in this paragraph what always appears at the bottom of the page in every Cyber News, and that's my motto. "Live with Passion, in a constant state of Joy, and with an Attitude of Gratitude"! Be grateful for what you have and your life will be happier!
Take a stroll down memory lane and look at events that influenced 2013. What was your biggest memory of last year? Was it the papal transition, the Zimmerman trial, the Royal baby birth, the Boston bombing, or maybe the Jodi Arias trial? Some of these events were negative, but perhaps you had a wonderful personal memory of the year. Yahoo has provided a site that will showcase highlights, and you could probably spend all day clicking on different stories! Take a look.
Curtain calls 2013: Remembering stars, old and young, who passed last year. Actress Bonnie Franklin, Annette Funicellow and comedian Jonathan Winters are just three. The story from NBC's Today.
Super Bowl 2014. Get ready everybody; this is going to be a Super Bowl of firsts. Aside from being the first outdoor, cold weather Super Bowl, Super Bowl XLVIII is also the first to be hosted by two states. February 2nd is the big game and commercials on the Fox network have been sold out for some time. The rate? How about 4 million dollars for 30 seconds! Who bought the spots? Here's the scoop!
This year amateur film makers were invited to make 30 second Super Bowl commercials for Doritos. From what I understand one of the finalists will be played during the game. I watched five of them and they are really good! Take a look.

Will Amazon and other companies be sending you Christmas presents via a drone next year? It's hard to imagine drones delivering packages. What kind of a mess will that make for our skies? But this is definitely in the planning stages. The story from Forbes.
For years our computers came with a program called "Media Player." It would play all your music and videos, but what a lot of people didn't realize is it would also take you to the Internet for other options. You could listen to radio stations, preview movies, play games, and all kinds of fun stuff. With Windows 8 however, as with everything else, things changed and the button that took you to the Internet is no longer there. Kind of like the disappearing Start Button. After installing new computers for customers and being embarrassed as to where they were hiding this feature, I researched and found that now the fun is on a website. Check it out and bookmark it so you can go there often.
I should have put this site in Cyber News last month because it's a great place to find gadgets for your cell phone, along with other neat things. Would have been a good place to visit for Christmas gifts, but it's never too late for 2014. You'll have a blast checking out all the goodies!
Get a new computer or laptop for Christmas? If so, and if it's a PC, your operating system is Windows 8 and the best thing you can do to make your life not so frustrating is to install "Classic Shell." That's a third party Start button that will make you more at home with the new system and you can find it here.
Get a new iPad for Christmas? If you did, you must get the app "Flipboard." I sit on the couch every night, while watching TV, and flip through all my favorite news sources. It's the greatest app on my iPad and it's free! Also, here are some great tips if you have an iPhone or an iPad!
Meet "Wisp," the wireless future of the Internet. The Internet connection we all rely on is about to change, now that WISP is coming to town. No more cable or telephone connections to get to the Internet. As if technology wasn't good enough today, tomorrow it's getting better! Read all about it from PC World.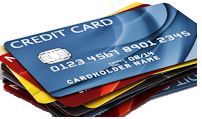 You undoubtedly heard about the theft of 40 million credit accounts from shopping at Target. If you shopped there between November 27th and December 15th and used your credit card, you are at risk. The worst part of this scenario is that cards are being sold on the black market. Here's my take. If I were one of those persons I would cancel my card and have a new one issued. That is the only safe thing to do. Many stories have appeared on the Internet and here is one of them from CNET. Credit card hacks will continue happening because our credit card system in America is antiquated. That story from CNN.
Ever notice a spot on your body? If it looks a little out of the ordinary and doesn't want to go away, don't ignore this as it may be skin cancer. The first step is to find a good dermatologist and have it checked. If suspicious he or she may want to do a biopsy. Don't worry, this is not a big deal, cause I've recently gone through this. My spot was just below my left eye and was diagnosed as basal cell carcinoma and I went through a simple surgery to remove it. Read about it in my Blog.
I can remember television sets when they had black and white pictures and snowy at that! The TVs of today feature pictures that make you think you're in the scene. I recently saw an 80 inch model in a store that took my breath away. Now LG and Samsung have announced a 105 inch ultra HD TV. Wow! Details from NBC.
A lot of Internet sites require you to log-in with a user name and password. This is especially important when using banking sites, but the question is do you log-off when finished? Not doing so leaves your account open and that's not good. Here's a further explanation. Remember also never to use the same password for all accounts. If a hacker guesses one, he has them all!
Imagine the year 2020: Augmented reality glasses like Google Glass are everywhere. Cars are connected and, in some cases, driverless. Your smart phone is less a phone than a command center uniting the various nodes of your technological self — watch, glasses, wallet and car alike. But what about your personal camera? What will it look like in 2020? The story from USA Today.
The year 2020 is a few years away, but 2014 is here now and so let's imagine what it will be like. Albert Einstein was quoted as saying "Imagination is everything. It is the preview of life's coming attractions." So let's imagine a Happy 2014!

Photo Tip of the Month: Have you tried your hand at Macro photography? A macro shot is one that is taken extremely close-up. This form of photographing offers a whole new world of wonderment and beauty! Some cameras have a menu setting for "Macro Mode" and some cameras require a special lens. There are even special lenses for cell phones now and one of them is the "Olloclip" for the iPhone. You might enjoy exploring this new world!
Check out my personal Photo Site. You'll see over 1,700 pictures in 41 galleries taken from around the world. New photos were added last month to several galleries. One of the most interesting places I've ever visited are the Antelope Slot Canyons in Northern Arizona. I've been there several times and never tire of the magnificent beauty they have to offer. There's a photo at every head turn and you can view some that I've taken in my "Slot Canyon Gallery."
If you would like to be notified each month when a new edition of Cyber News is posted, you can use the "Subscribe to our Mailing List" below. Your email address will be shared with no one!

Remember you can always read previous editions of Cyber News by clicking on the links at the bottom of this page. You can also search previous editions of Cyber News by typing in a key word or words into the search box.
"Live with Passion, in a Constant State of Joy, and with an Attitude of Gratitude!"

If you think a friend or family member would enjoy Cyber News, don't hesitate to let them know about it. An easy way to do this is to right click on the web address in the address window of your browser and choose copy. Open your email program and a new email. Address it, and in the body of the message right click and choose paste. That creates a link and when your friend receives the email he or she simply clicks on the link and it will take them directly to Cyber News. Of course you can do that with any web site.
Secrets to Safe Computing : Read each point below and follow the advice as outlined. Just a few minutes of work each month will go a long way in keeping your computer running smoothly!
Never open an email attachment unless you know it's safe.
Make sure System Restore and Firewall are active.
Follow guidelines in "Secrets to Safe Computing."
Don't open Email from strangers.
The contents of Cyber News may be copied, reproduced, or freely distributed for all nonprofit purposes without the consent of the author as long as the author's name and contact information are included. Cyber News is a free service of Stanley Computing and is published each month, originating from Stanley's Studio in Phoenix, Arizona.
Disclaimer: The information presented in Cyber News is researched and is believed to be accurate. We cannot guarantee that all the information will work on your particular combination of hardware, software and user skills. All information herein is offered as-is and without warranty of any kind. Neither Stanley Computing nor its contributors are responsible for any loss, injury, or damage, direct or consequential, resulting from your choosing to use any information presented on this web site. Stanley Computing has not been compensated in any way for any product endorsement.