Welcome to the July 2014 Edition of Cyber News, an ad free, spam free online magazine emanating from Stanley's Studio in Phoenix, Arizona. In Cyber News we'll try to pass along some useful tips and information about your computer, the Internet, computer products, digital photography, other related topics, and some stuff that's not related at all!

July is the month when we celebrate the 4th. It's a federal holiday commemorating the adoption of the Declaration of Independence. This day is celebrated in America in many ways some of which include parades, fireworks, fairs, picnics, concerts and family reunions. It's a day we celebrate our freedom and give thanks to all of those who gave the ultimate sacrifice in service to our Country. However you celebrate this year, be safe and have fun!

Speaking of being safe, we all have become lax regarding our personal information. For example when checking out at a store it seems to be standard procedure for the clerk to ask you for your zip code, email address, or telephone number. Giving that information just creates another data base about you and also increases your email spam. I always just politely say "I'll pass on that." Here are some tips from a former FBI agent regarding online privacy.

If you have a web cam did you know that hackers can turn it on and spy on you? Same thing with a microphone that's plugged into your computer. Scary thought huh? Turn off or unplug the mic when not in use, and here's a tip regarding that web cam. There are 10 other security tips there too, just click on the arrow to the left.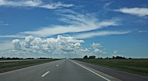 We just returned from a vacation which included 12 states. If you haven't already taken a trip this year, a lot of you will in the next couple of months. After 4,600 miles behind the wheel, there are a couple of vacation tips I can pass along. Summer months and the Midwest mean severe weather including possible tornados. Check ahead for adverse weather before starting your day. I have found "Weather Bug" for the iPhone or Android an excellent application. You'll get weather warnings for the area that you're traveling. Another one is Intellicast Radar. Get that on your phone's browser and your can check live weather radar when necessary. Since motels fill up fast, during this season, use your cell phone to call ahead for reservations. Waiting till you get there probably won't work and there will be frustration at the end of your driving day. The last tip is to keep an eye on that 18 wheeler ahead of you. Several times a trucker pulled into the passing lane right in front of us. Always be prepared for the unexpected!
You can read about our vacation and view photos on my Blog!
An era of fumbling for spare change and driving in circles in search for a parking space may be coming to a close. Drivers across the nation and around the world are turning to mobile apps, websites and other forms of technology to both find and pay for parking with greater efficiency. At the same time, major U.S. cities and a new wave of startups are working to simplify the parking process, perhaps marking a revolution in the parking industry. The story from CNN Tech.
Attention iPhone users. Train Siri to work smarter for you. There are so many ways Siri can make your life easier. But if you don't know the proper commands, you might get a lot of unwanted sass. Here's a growing list of tips and tricks that make Siri a better personal assistant. Click here then click "Next" under each photo.
We talk a lot about the iPhone, but there are a lot of happy Android users too! I'm currently using the Samsung Galaxy S4 and sometimes the menus are rather steep. Here are some valuable tips from Kim Komando to help you get the most from your Android.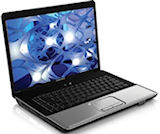 Buying a new laptop? There's never been a time with more great choices, whether you're looking for a computer to run the most demanding applications, play the coolest games, or fly coast to coast without a recharge. But picking the right PC can be a daunting task, so here are some tips from PC World.
There's a young lady named Amelia Rose Earhart, who recently took a leave of absence from her job at a Denver TV station to recreate her namesake's famous flight around the world in a single engine airplane! This is very exciting as she will make 17 stops and fly over 24,000 miles. You can follow her on twitter and Facebook and visit her website where you can read all about it and track her flight.
If you're using Malwarebytes, which you should be, here's a tip that will save some confusion. This is an excellent FREE program that will keep your computer from adopting malware and spyware. When installing or updating, the last page on installation has a box that should be unchecked. It says "Enable free trial of Malwarebytes Anti-Malware Premium." If you don't uncheck that box, after time you'll get a message that the program has expired, and you don't want that.
You know the feeling. You open up your browser to head to your favorite website only to see an ugly toolbar taking up space. And instead of your usual home page, your browser starts with a random search page for a company you've never heard of. Happens to many people, but when it happens to you here are the steps to put things back to normal.
Living life. Life is what you make it. You can get out of bed with a positive attitude and experience a great day, or you can choose the opposite and that's no fun. It's a choice you make everyday. "Energy flows where attention goes!" The real key to a happy, healthy, and successful life is having an attitude of gratitude. Concentrate today on being grateful for everything you experience and watch your whole world change!

Photo Tip of the Month: Shoot, shoot, shoot. The more you shoot the better you get and the more you'll learn about your camera, whether it's an expensive DSLR or your smart phone. Practice taking selfies with your phone. Who needs another person to take shots of you and your friends when your can hold your phone at arms length and get a great shot. Here are some signs you were born with a camera in your hand!
Check out my personal Photo Site. You'll see hundreds of pictures taken from around the world in dozens of galleries. Photos of the Badlands National Park were added from our recent vacation. (Last 4 on the page)
If you would like to be notified each month when a new edition of Cyber News is posted, you can use the "Subscribe to our Mailing List" below. Your email address will be shared with absolutely no one!

Remember you can always read previous editions of Cyber News by clicking on the links at the bottom of this page. You can also search previous editions of Cyber News by typing in a key word or words into the search box.
See you next month and remember to "Live with Passion, in a Constant State of Joy, and with an Attitude of Gratitude!"

If you think a friend or family member would enjoy Cyber News, don't hesitate to let them know about it. An easy way to do this is to right click on the web address in the address window of your browser and choose copy. Open your email program and a new email. Address it, and in the body of the message right click and choose paste. That creates a link and when your friend receives the email he or she simply clicks on the link and it will take them directly to Cyber News. Of course you can do that with any web site.
Secrets to Safe Computing : Read each point below and follow the advice as outlined. Just a few minutes of work each month will go a long way in keeping your computer running smoothly!
Never open an email attachment unless you know it's safe.
Make sure System Restore and Firewall are active.
Follow guidelines in "Secrets to Safe Computing."
Don't open Email from strangers.
The contents of Cyber News may be copied, reproduced, or freely distributed for all nonprofit purposes without the consent of the author as long as the author's name and contact information are included. Cyber News is a free service of Stanley Computing and is published each month, originating from Stanley's Studio in Phoenix, Arizona.
Disclaimer: The information presented in Cyber News is researched and is believed to be accurate. We cannot guarantee that all the information will work on your particular combination of hardware, software and user skills. All information herein is offered as-is and without warranty of any kind. Neither Stanley Computing nor its contributors are responsible for any loss, injury, or damage, direct or consequential, resulting from your choosing to use any information presented on this web site. Stanley Computing has not been compensated in any way for any product endorsement.