Email: Gary@Stanley.net Web Site: www.Gary.Stanley.net

Malwarebytes Instructions
Malwarebytes can be found Here. Click "Download Latest Version" on the right side of the page. You may be presented with the following caution if you are using Microsoft's Internet Explorer.

"To help protect your security, Internet Explorer blocked this site from downloading files to your computer. Click here for options..."
Click on "Click here for options" then click "Download File." In the next window that appears,
click on "Run" and follow the subsequent directions.
If you're using Firefox as your default browser, when you click on "Download Latest Version"
another window will appear where you will click on "Save File." After it downloads then double
click on the file to install.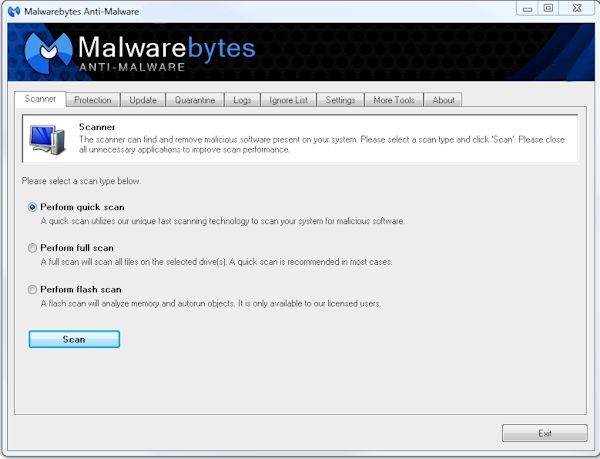 Run Malwarebytes once a week. After opening, the first step is to click on the "Update" tab, then the "Check for Updates" button. You will see the new file definitions being downloaded. When that is finished click the "Scanner" tab then the "Scan" button.

Wait a few minutes for Malwarebytes to scan your system. When finished you will get one of two messages. If no infections were found you'll see "Scan was completed successfully. No malicious objects were detected," If that's the case, then simply close the program.
If infected objects were found click on the "Show Results" button, then the "Remove Selected" button. When it's finished removing the infected objects found it will show you a log. Close it and then close the program. It might ask you to re-boot your computer to finish the process.