Welcome to the May 2014 Edition of Cyber News, an ad free, spam free online magazine emanating from Stanley's Studio in Phoenix, Arizona. In Cyber News we'll try to pass along some useful tips and information about your computer, the Internet, computer products, digital photography, other related topics, and some stuff that's not related at all!
The hottest news of the day is the warning about Microsoft's Internet browser. The news was so big that Homeland Security issued a warning to the public. It's not the first time Microsoft has had IE browser problems. It's been going on sporadically for years. Here's the latest warning! The best bet is to use Firefox or Google's Chrome Browser. Firefox is more user friendly than Chrome and it just released a new version. If you'd like to use it you can download it here. If you'd like to try Chrome get it here.
Security problems are getting worse by the day! Target was the big news last month. Yahoo has been having problems with their email for months and if that's the email client that you are using it is advised to change your password. Now it's AOL's turn. AOL is asking users to reset their passwords as it investigates a recent flurry of spam emails. The story from PC World.
You should know this about passwords. Never use the same password for all your accounts! That only stands to reason because if one of your accounts is compromised they all will be. If you are using weak passwords it is strongly suggested to change them. Make them long with a combination of letters, and numbers. For obvious reasons never use a word that is easy to crack, such as your name, address, etc. Some accounts will ask you to answer a security question if you try to sign in and forget your password. Never use your Mother's maiden name or your birthday. That's just another way of feeding them personal information. Use something like your first dog's name instead.
Don't register products or programs. For example let's say you purchased a new printer. At the end of the installation process the software will ask you to register. They'll want to know everything about you and it's none of their business. They especially want your email address so they can sell it to other vendors and that is one of the biggest causes of spam! There is no good reason to register any product, so skip that part.
Regular readers of Cyber News may get tired of me harping about backing up your files, but I'll never quit. You should have an external hard drive so as to back up your documents, photos, music, browser favorites, and your email contacts. Some people think it is safe to back up to their internal hard drive, but what good will that do if the hard drive crashes? Recently one morning I turned on my computer then opened Windows Live Mail only to find that all my saved mail folders and my entire contact list was gone! I couldn't believe my eyes and have no idea how it happened. External hard drive back up to the rescue and in minutes things were back to normal. I would have been in serious trouble without that preparation for disaster.
Now that people are being forced to migrate to Windows 8.1 from Windows XP, I will start to give monthly tips on the new operating system. The biggest gripe is there is no start button, which we have been accustomed to since the beginning of time. You can get things back to normal by installing a third party start button called "Classic Shell." Download and install it here. After the install right click on the start button and click on "Settings." First, put a check mark next to "Show all Settings." Click the "Controls" tab, scroll to the bottom and put a check mark next to "Right click opens Win+X menu." Lastly click the "Windows 8.1 Settings" tab and under "Disable active corners" click on "All." Click OK at the bottom and you're finished. Now you're back to some old time familiarity!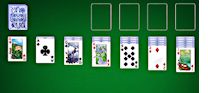 Another dumb thing that Microsoft pulled was the omission of games in Windows 8 that we have played forever. The most popular have been solitaire, spider solitaire, and freecell. You can get the Windows 8 version of those games, but they didn't make it easy. Go to the Metro section and type "Microsoft Solitaire Collection" then click Install. You can right click on the game and choose 'Pin to Taskbar" so you have easy access. Another option is you can play most games on the web, but you must be careful because of lot of Internet game sites are dangerous. Here is one that has been tested to be safe. Make sure you save it to your favorites so you can get to it when needed.
I have written "An Open Letter to Microsoft" on my Blog about Windows 8. They just didn't do things right this time and most everyone who has had a taste of it would like to ask "why did you do this?" Why did they take away what we've been used to for all these years? The advancement in technology is one thing, but Windows 8 was certainly a giant step backwards for desktop users. Read my Blog.
Let me warn you again about what I call "Piggy Back Installs." This refers to programs that are embedded in other programs that you install. If you're not diligent during the installation process you'll end up with an application that you don't want. The worst offenders are browser toolbars. Be sure to uncheck any unnecessary options when you install a program.
A lot of people leave their computer on 24/7, but is that the best policy? One thing to remember is you'll only get updates on certain programs including the operating system when you turn-off or restart your machine. Probably the best thing to do is to turn off your computer each night before retiring and at the end of the year that will even save you money.
Love is everywhere! Love is real life. Love is in the movies. Love is in music. Love is mentioned in the Bible over 1,200 times! Watch this short video of an epic love story between a guy and the girl of his dreams through the ages.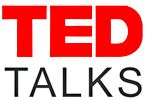 Traitor or Hero...You decide. Some of you have heard of TED. TED stands for Technology, Entertainment & Design. It was founded in 1984 and hosts an annual event featuring prominent speakers, including Nobel Prize winners, on those subjects. I have watched many and found them to be captivating and stimulating! You also have undoubtedly heard of the National Security Agency's recent secret spying on Americans. You also have undoubtedly heard the name Ed Snowden who worked for the NSA and who recently shed the light on this situation. He has been called many names including traitor and hero. I encourage you to watch this TED talk and make your own decision of what you would call him.
Attention music lovers! American Idol is winding down with the winner announced on the final show May 21st. This year's 41 city tour tickets go on sale May 9th. See all the details and find out if the tour appears in your town.
You may have watched the TV program "How It's Made" on the Science channel. They have covered everything under the sun showing exactly how a product is manufactured. I found one on You Tube that I think you'll find fascinating. Here it is and be sure to watch it in full screen.
The tornado season is upon us especially for America's heartland. Being able to have access to live radar could be a life saver. Intellicast radar is the best site I've ever found and you can have it on your computer, your laptop, or your smart phone. It first gives you the whole picture of the U.S. but you can click on your region for a close-up. Click on the "Play Animation" button to put the radar in motion so you can tell exactly the direction the storm is moving. Take a look.
Good news for Star Wars fans! After months of speculation, Lucasfilm and Disney announce the cast: Mark Hamill, Carrie Fisher, and Harrison Ford are back. Max von Sydow and "Girls" star Adam Driver will also star. Here's the news from CNET.

Photo Tip of the Month: 85% of photos today are taken with a cell phone. Phone cameras just keep getting more sophisticated with every new edition. If you have a late model iPhone or Android phone make sure you're taking advantage of all its features. Take the time to study the menus and learn how to use the built in photo editor so you can make your pictures look their best!
Check out my personal Photo Site. You'll see over 1,700 pictures in 41 galleries taken from around the world. New photos were added last month to several galleries and you might want to check out my pictures in the "Odds-n-Ends" gallery. There you'll find pictures of interesting things from A to Z!
If you would like to be notified each month when a new edition of Cyber News is posted, you can use the "Subscribe to our Mailing List" below. Your email address will be shared with absolutely no one!

Remember you can always read previous editions of Cyber News by clicking on the links at the bottom of this page. You can also search previous editions of Cyber News by typing in a key word or words into the search box.
See you next month and remember to "Live with Passion, in a Constant State of Joy, and with an Attitude of Gratitude!"

If you think a friend or family member would enjoy Cyber News, don't hesitate to let them know about it. An easy way to do this is to right click on the web address in the address window of your browser and choose copy. Open your email program and a new email. Address it, and in the body of the message right click and choose paste. That creates a link and when your friend receives the email he or she simply clicks on the link and it will take them directly to Cyber News. Of course you can do that with any web site.
Secrets to Safe Computing : Read each point below and follow the advice as outlined. Just a few minutes of work each month will go a long way in keeping your computer running smoothly!
Never open an email attachment unless you know it's safe.
Make sure System Restore and Firewall are active.
Follow guidelines in "Secrets to Safe Computing."
Don't open Email from strangers.
The contents of Cyber News may be copied, reproduced, or freely distributed for all nonprofit purposes without the consent of the author as long as the author's name and contact information are included. Cyber News is a free service of Stanley Computing and is published each month, originating from Stanley's Studio in Phoenix, Arizona.
Disclaimer: The information presented in Cyber News is researched and is believed to be accurate. We cannot guarantee that all the information will work on your particular combination of hardware, software and user skills. All information herein is offered as-is and without warranty of any kind. Neither Stanley Computing nor its contributors are responsible for any loss, injury, or damage, direct or consequential, resulting from your choosing to use any information presented on this web site. Stanley Computing has not been compensated in any way for any product endorsement.