Welcome to the October 2014 Edition of Cyber News, an ad free, spam free online magazine emanating from Stanley's Studio in Phoenix, Arizona. In Cyber News we'll try to pass along some useful tips and information about your computer, the Internet, computer products, digital photography, other related topics, and some stuff that's not related at all!
The big news this month is what happened last month on the 19th. Apple's marketing mystic apparently has not left the fold as thousands of people camped out, some for days, at Apple stores so they could be one of the first on earth to own the coveted iPhone 6 or the iPhone 6+. It simply amazes me that this continues to happen! Apple wants you to think that if you don't own the latest iPhone then you ain't nothin! The funny thing is the, soon to be released, Samsung Galaxy Note 4 has twice the technology as the iPhone 6+. Could this phone be a diamond in the rough? Click here for proof of the pudding.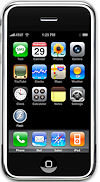 Some of you that own an iPhone may not be ready for a new one, but would like to upgrade to iOS 8. A word of caution here. I always recommend waiting at least 30 days before upgrading any system, whether it's your phone or computer, to see what the reports are. Then when you're satisfied to proceed be sure you back up before doing anything else. You should be backing up your phone on a regular basis anyway, cause if it quits and it's not backed up, you've lost all you photos, music, contacts, emails, and messages! iOS 8 was released on September 9th and immediately had problems. Then they updated to 8.0.1 and it had bigger problems so it was pulled immediately. The latest update 8.0.2 is apparently safe and will correct bugs in the original update.
How do I back up my iPhone? If you haven't done so already download and install iTunes from Apple. After the installation is complete plug your phone, using your charge cable, into one of your USB ports on your desktop or laptop. After doing so you'll see the words iPhone in the upper right hand corner of iTunes. Click on that and you'll see how to back up. You'll have two options either to iCloud or to your computer. Now that everything is backed up you're safe to upgrade to iOS 8.0.2 Upgrading in iTunes is safer and faster than doing so on 4G or Wi-Fi.
Now that you've upgraded your iPhone to iOS 8.0.2, there will be some new features that will interest you, and you'll want to know what these are all about. Here's the list.
We've talked a lot about the iPhone, but here's a good tip for Android users. The emergency alerts feature on modern smart phones is legitimately useful: It can warn you about dangerous weather conditions, natural disasters, amber alerts, or other important tidbits of information. But perhaps you already keep up on the news. Or maybe you donít feel the need to be alerted about everything. Here's how to change the settings for these alerts on your Android phone.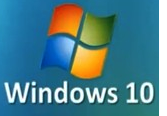 For as long as we can remember Microsoft has been at the helm of computer operating systems. Some of them great, some not so good. As everyone knows Windows 8 has been a flop not only on private PCs but in the corporate world. Lately there have been rumors about Windows 9, but people simply are not excited. Now the story is that Microsoft is skipping 9 altogether and naming the next one Windows 10 to be released some time next year. The all new and revised system will be a combination of Windows 7 and Windows 8. Let's keep our fingers crossed that at long last we'll have a decent operating system! The story from CNET.
It's a shame that so many scams and hoaxes float daily in our society. When Apple's new iOS 8 was announced one scam announced that you could charge your phone wirelessly in the microwave. Just put your phone in your microwave and set it on high for 60 seconds. Sure thing bucko. Now you can spread your phone on a piece of toast! Take a look.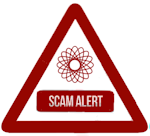 I've written about this before, but since it continues to happen let's lay it on the table again. There are two scenarios. The first is that someone will call you on the phone and inform you that you have a dangerous virus on you computer. Now you become concerned, and he asks you to allow him to take control of your computer so he can fix it. STOP right there! Let this conversion not proceed another minute. Never let anyone take control of your computer! The second scenario is that you may be experiencing a problem with your computer or maybe your printer. So you Google for the name of the manufacturer's tech support and call the number listed. Essentially he tells you the same thing. He takes control of your machine, informs you that he found the problem, will fix it, and for a sum of money will give you free maintenance for a period of time. So you give him your credit card, and you've just been SCAMMED! The problem here is when you searched you clicked on a fake website. I'll repeat the warning: NEVER let anyone take control of your computer!
Another warning. Gone are the days of "Father Knows Best," "Little House on the Prairie," and "The Waltons." Today we are living in a volatile society. It's a world of violence and hatred. With this thought in mind, and it's not a happy one, we should be more aware of our surroundings. When you park your car at the mall be aware of your surroundings before getting out. When returning to the parking lot be aware of your surroundings while walking to your car. Be suspicious of someone hanging around or sitting in a car close to yours. It's a shame that we have to think this way, but it's better to be safe then sorry. Stay alert!
Have you ever pushed the print button only to have your printer start running out of control? Perhaps you meant to print a one page document but the printer starts spitting out page after page. Instead of letting it go wild, double click on the printer icon on the lower right corner of your screen, click on "Printer" then click "Cancel all Documents."
Alright, let's lighten up. You won't believe this, but watch this 44,000 pound Caterpillar climb onto a railroad car! This video was taken in Kansas City and you'll be spellbound as you watch it!

There's a wonderful company called Olloclip that makes a great product! I've talked about their invention in all my photo seminars. It's a 4 in 1 lens for the iPhone. Simply slide it over the phone lens and now you can take different types of photos, such as wide angle, fisheye, and macro shots. The good news is the company is now offering this amazing product for the iPad and Android owners! Check them out.
How about exercising your brain with a little quiz? If you're like me you might be tempted to quit in the middle cause I'm not good at some of those things in the middle, but plunge ahead and get your score. Try it.
Remember four things you must do for your computer regularly. Run CCleaner daily, run Malwarebytes twice a month, defragment your hard drive once a month, and maintain a back-up system! Also remember to back-up your smart phone on a regular basis.

Photo Tip of the Month: 880 billion photographs will be taken in 2014, just in the US! Everyone loves photography and sharing their life in pictures, but everyone hates the rest. The organization, the backup, the lack of engaging and interesting workflows puts an entire generation of photographic memories at risk. We can lose all our memories in a flash, unless we think differently about memory and photographs. Watch this video and enjoy what one of today's top pro photographers has to say about this subject!

Check out my personal Photo Site. You'll see almost 2,000 pictures taken from around the world in dozens of galleries. You might be interested in seeing some photos that I've taken and turned them into paintings. They are the last ones in this photo gallery.
Pray for America, Pray for the containment of the Ebola Virus, Pray for world peace and remember to "Live with Passion, in a Constant State of Joy, and with an Attitude of Gratitude!"
If you would like to be notified each month when a new edition of Cyber News is posted, you can use the "Subscribe to our Mailing List" below. Your email address will be shared with absolutely no one!

Remember you can always read previous editions of Cyber News by clicking on the links at the bottom of this page. You can also search previous editions of Cyber News by typing in a key word or words into the search box.

If you think a friend or family member would enjoy Cyber News, don't hesitate to let them know about it. An easy way to do this is to right click on the web address in the address window of your browser and choose copy. Open your email program and a new email. Address it, and in the body of the message right click and choose paste. That creates a link and when your friend receives the email he or she simply clicks on the link and it will take them directly to Cyber News. Of course you can do that with any web site.
Secrets to Safe Computing : Read each point below and follow the advice as outlined. Just a few minutes of work each month will go a long way in keeping your computer running smoothly!
Never open an email attachment unless you know it's safe.
Make sure System Restore and Firewall are active.
Follow guidelines in "Secrets to Safe Computing."
Don't open Email from strangers.
The contents of Cyber News may be copied, reproduced, or freely distributed for all nonprofit purposes without the consent of the author as long as the author's name and contact information are included. Cyber News is a free service of Stanley Computing and is published each month, originating from Stanley's Studio in Phoenix, Arizona.
Disclaimer: The information presented in Cyber News is researched and is believed to be accurate. We cannot guarantee that all the information will work on your particular combination of hardware, software and user skills. All information herein is offered as-is and without warranty of any kind. Neither Stanley Computing nor its contributors are responsible for any loss, injury, or damage, direct or consequential, resulting from your choosing to use any information presented on this web site. Gary Stanley or dba Stanley Computing has not been compensated in any way for any product endorsement.