Welcome to the September 2014 Edition of Cyber News, an ad free, spam free online magazine emanating from Stanley's Studio in Phoenix, Arizona. In Cyber News we'll try to pass along some useful tips and information about your computer, the Internet, computer products, digital photography, other related topics, and some stuff that's not related at all!

The top story this month is all the trouble we're having in the United States and the World! The list is too long to mention, but you know all the negativities if you watch the news. Most of us feel lost and frustrated because as individuals we feel we can't contribute to solutions. There are a couple of ways that we can help. First, just be positive. There have been problems since man has been on earth but things have always gotten better. Secondly, if you're a Christian, pray! Prayer is powerful. A lot of people think that God has remained distanced, but why shouldn't he as we have taken him out of everything. Stay positive and pray! Thirdly make sure you vote this November 4th. Vote for people who you think are honest, truthful, and posses integrity.

More promises from Microsoft in trying to cure the frustration over Windows 8. Microsoft plans to do more than just reintroduce a start menu to make Windows 9, aka "Threshold," more appealing to Windows XP, Vista and Windows 7 users. The new operating system will be ready for preview late this month, and prime time sometime in the spring of 2015. The story from CNET.

Here's the latest update on Windows 9 from USA Today, and PC World tells us that Microsoft will not include Windows 7 in new computers after October of this year! They will however continue to support current Windows 7 users until 2020.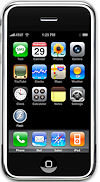 Apple fans are getting excited and already thinking about their place in line for the new iPhone. Lots of rumors about the iPhone 6, but the company has been pretty tight lipped about the final release which is reportedly due this month. Two models are rumored, a 4.7 inch and a 5.5 inch screen. The announcement is scheduled for September 9th and at least the 4.7 version to be in stores on the 19th. Apple's iPhone 6 may be one of the worst-kept secrets -- and most highly anticipated devices -- of the year. Here's the latest.
If you are a person who has always wanted an iPhone but didn't want to spend the high price of the latest one, there's a much less expensive option. Many stores are slashing the price on the current models, the iPhone 5C and the 5S to make way for the iPhone 6. Read what Wal-Mart is offering!
One of the great sites on the Internet is Mashable. Actually you could spend the better part of your day on this one site. It's jammed packed with interesting stuff, and it's where I occasionally include something interesting in Cyber News. One such article is, "13 Amazing Places That Make you Feel Tiny." 13 places featuring 13 wonderful photos. Check it out! I stood in the exact spot and took the same photo as in number nine! A cool feature of this web site is when you finish reading an article, just scroll down to get back into the main stream.

Susan Boyle became a household name when she sang on Britain's Got Talent in 2009. Now, in 2014 five young men that call themselves "Collabro" sing the same song that made Susan famous and wait till you hear them sing. When appearing on the show in April they had only been together for one month! Watch this.
I flew airplanes most of my life, everything from a single engine tail dragger to Jets. Now being retired from aviation I have a passion for photography. Recently I found a young lady on the Internet who has the best of both of these worlds. She's a pilot and professional photographer and her name is Jessica Ambats. You may visit her website here to view some extraordinary photos and videos. One of my favorites is a photo shoot over Las Vegas. Click on "Behind the Scenes" at the top of the page and choose that one. Sit through the pre-flight briefing, then ride with them as she shoots some classic shots. The guy in the leather jacket is John Payne, the lead singer of Asia. You'll hear one of his songs as they fly over Vegas, a song that I downloaded and listen to when I work out. The video is full of technology with different types of cameras, the GoPro, DSLRs, pocket cameras and smart phones. Turn on your sound and watch in full screen!

Hewlett-Packard and federal regulators recalled 6 million power cords sold between September 2010 and June 2012 with some HP and Compaq notebook computers, as well as certain docking stations. They warned the cords could overheat and catch fire. Of the 29 reported cases, two involved burns and there were 13 claims of property damage. Here's the full story.
When you want to view files, documents, or pictures on your computer there are several ways to accomplish this. FSepHPTiSollow me through this: Click on the Start Button, now Pictures. If you have several photo folders double click on one. To change how these pictures are viewed take your eyes to the top of the page where you see the words Organize, Share With, Slide Show, Burn, and New Folder. Now follow that bar all the way to the right and click on that small down arrow. There you will find 8 different ways to view files. For pictures you'll want to choose Large or Extra Large Icons. For documents you may want to choose something different, like "Details."
Remember the days of CompuServe, Prodigy, and AOL? Remember the loud, funny noise your modem made when dialing up to the Internet and how slow everything was? Remember when you were flooded with AOL CDs? They were everywhere, in your mail box, in magazines, at the bank, the grocery store, even in cereal boxes! I've got a box full of those CDs, and some of them are even in fancy tin cans. They'll be worth something someday. That campaign got thousands of subscribers, but nothing lasts forever. Today AOL is known as "The Internet on Training Wheels," and has lost a large percentage of their customer base. That's life in the fast lane of computer technology.
Did you know that you can take a photo of whatever is on your smart phone screen? This works on iPhones and Androids. Simply hold down the control button and the off button at the same time and a photo of what's on the screen will be saved in your picture gallery! You can also do this on your computer. Push the "Prt Sc" key on your keyboard (top row, right of center). Nothing really happens at this point. Open your photo editor and choose "Paste as new Image," and presto, there's what you captured on the screen.

Photo Tip of the Month: Taking photos is fun and enriches your life. The pictures you take are what you will leave behind someday for the enjoyment and memories they will bring to others, especially your family. You can find tips for taking better photos in lots of places, but why not learn from the real pros at National Geographic! At their web site you'll find endless tips, articles, and videos. So relax and go there now.

Check out my personal Photo Site. You'll see almost 2,000 pictures taken from around the world in dozens of galleries. You might also be interested in viewing every photo that I've posted on Facebook.
If you would like to be notified each month when a new edition of Cyber News is posted, you can use the "Subscribe to our Mailing List" below. Your email address will be shared with absolutely no one!

Remember you can always read previous editions of Cyber News by clicking on the links at the bottom of this page. You can also search previous editions of Cyber News by typing in a key word or words into the search box.
See you next month and remember to "Live with Passion, in a Constant State of Joy, and with an Attitude of Gratitude!"

If you think a friend or family member would enjoy Cyber News, don't hesitate to let them know about it. An easy way to do this is to right click on the web address in the address window of your browser and choose copy. Open your email program and a new email. Address it, and in the body of the message right click and choose paste. That creates a link and when your friend receives the email he or she simply clicks on the link and it will take them directly to Cyber News. Of course you can do that with any web site.
Secrets to Safe Computing : Read each point below and follow the advice as outlined. Just a few minutes of work each month will go a long way in keeping your computer running smoothly!
Never open an email attachment unless you know it's safe.
Make sure System Restore and Firewall are active.
Follow guidelines in "Secrets to Safe Computing."
Don't open Email from strangers.
The contents of Cyber News may be copied, reproduced, or freely distributed for all nonprofit purposes without the consent of the author as long as the author's name and contact information are included. Cyber News is a free service of Stanley Computing and is published each month, originating from Stanley's Studio in Phoenix, Arizona.
Disclaimer: The information presented in Cyber News is researched and is believed to be accurate. We cannot guarantee that all the information will work on your particular combination of hardware, software and user skills. All information herein is offered as-is and without warranty of any kind. Neither Stanley Computing nor its contributors are responsible for any loss, injury, or damage, direct or consequential, resulting from your choosing to use any information presented on this web site. Gary Stanley or dba Stanley Computing has not been compensated in any way for any product endorsement.